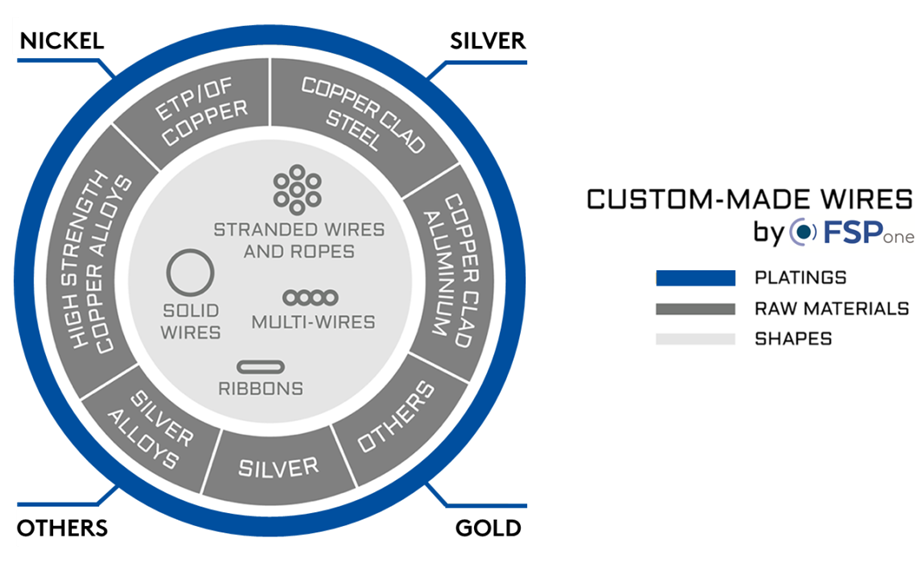 FSP-one is specialized in the design, manufacture and sale of high-performance special wires.
FSP-one products are a combination of copper or precious metals cores plated with another metallic deposits and delivered in different forms.
Typical wires: copper, copper alloy, bronze, brass, silver, nickel, copper clad aluminum (CCA), copper clad steel (CCS)
Plating: silver-plated, nickel-plated or gold-plated
Shapes: solid wire, stranded wire, rope (rope-lay), multi-wires, ribbon (flat wire).
The FSP-one teams provide you with an adapted, innovative and reliable solution to answer your specific needs.